« Back to News List
SIGMA7 Design/Build team selected for Connecticut Capitol Area System Thermal Plant
July 1st, 2017
---
After a nearly yearlong qualifications and selection process with the State of Connecticut Division of Construction Services, SIGMA7 and Bartlett Brainard Eacott (designer and builder respectively) were selected to design and implement the new Capitol Area System Thermal Plant. The original plant which can no longer fulfill the growing heating and cooling requirements of the structures on the Capital Area loop is slated to be razed in order to implement proposed modifications and improvements to the elevated I-84 roadway by State DOT.
The team completed preliminary design of the proposed structure and mechanical systems in 3D. Views and images created from 3D model were presented to the client along with a an interactive virtual walk-through of the proposed facility.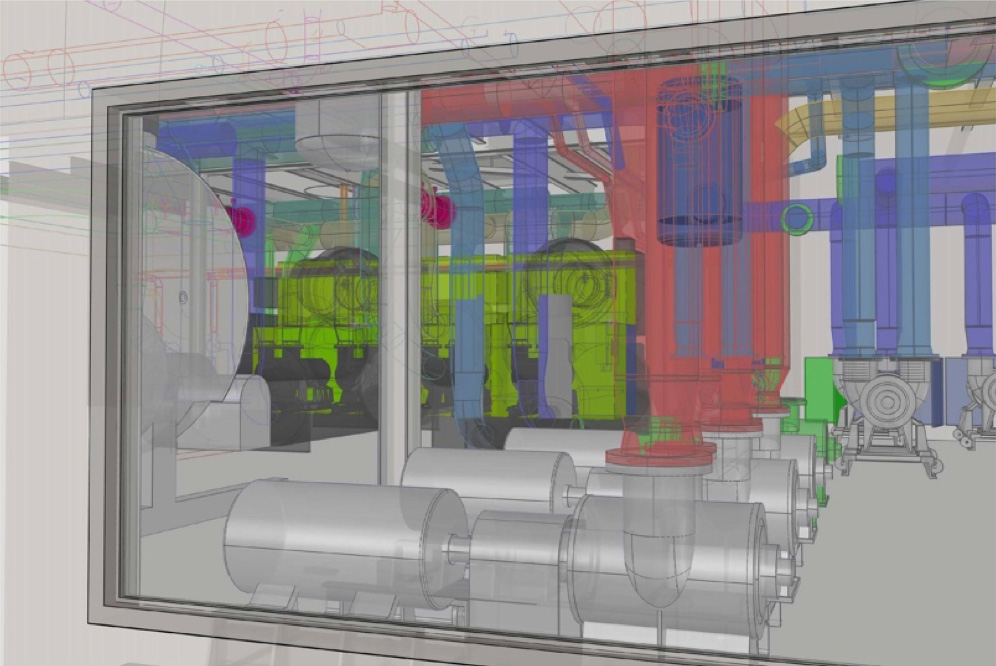 View from the engineer's office into the plant. Pumps in the foreground, chillers beyond.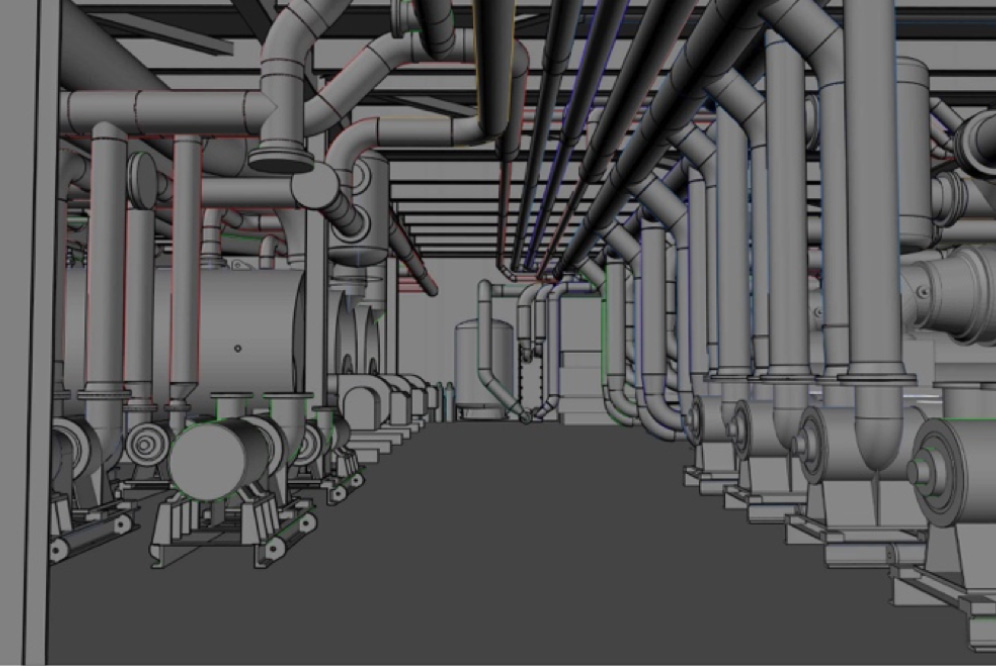 Main equipment aisle from the overhead service door, the boilers and pumps to the left, chillers are located to the right of the aisle.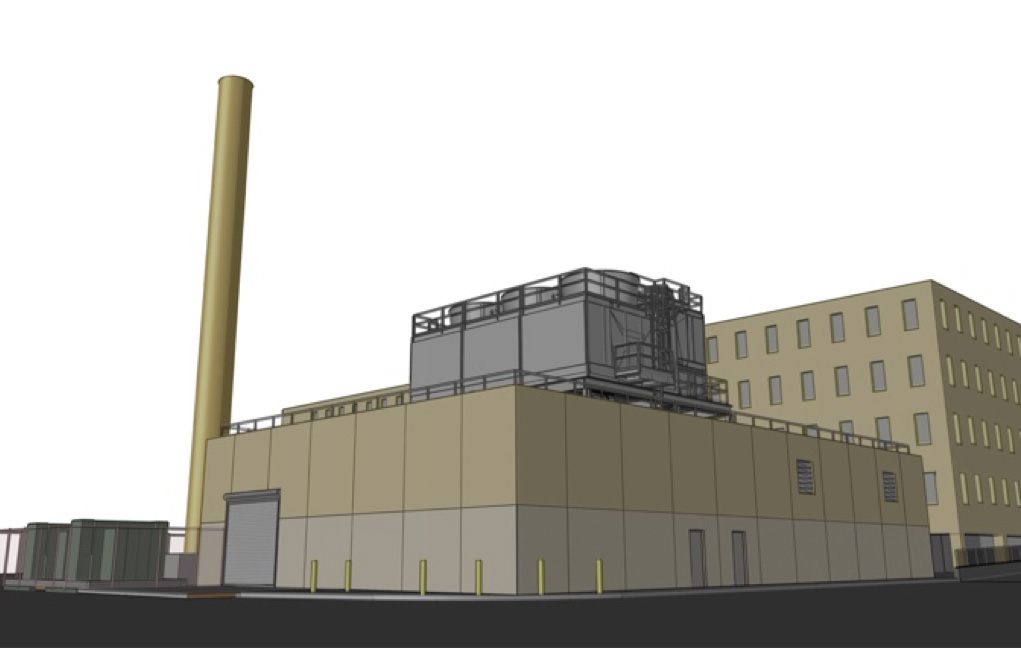 First person view of proposed structure. Plume abatement cooling towers on roof dunnage. Precast panels with bush hammered concrete and brick veneer.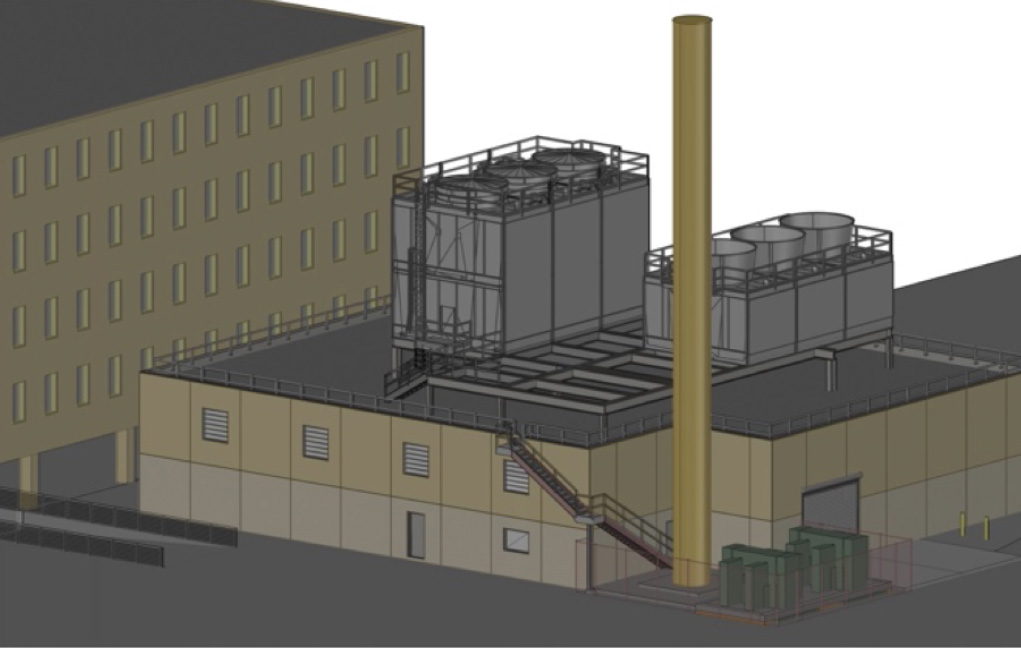 Bird's eye view of structure and cooling towers. The site was pre-selected by the State.
« Back to News List